Leading Banks in the U.S.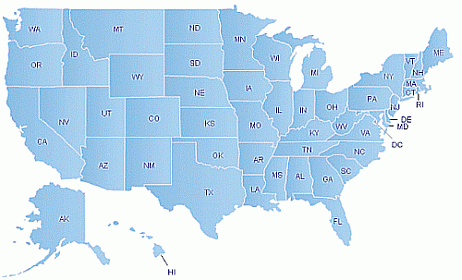 JPMorgan Chase & Co (NYSE: JPM) is the largest financial institution in America in terms of assets, deposits and market capitalization. The company employs over 250,000 people and has over 5,000 branches across the nation. It operates through the following business segments: Corporate & Investment Bank, Consumer & Community Banking, Asset Management and Commercial Banking. As of June 30, 2019, JPMorgan Chase had $2.727 trillion in total assets.
Bank of America Corporation (NYSE: BAC) is the second largest financial institution in America. The bank employs 209,000 people and serves about 50 million retail and small business customers through 4,600 branches and 16,000 ATMs. The company's market capitalization was $274 billion as of September 12, 2019.
Wells Fargo & Co (NYSE: WFC), established in 1852, is one of the Big Four banks in the United States. With over 265,000 employees, it operates through the three business lines: Community Banking, Wholesale Banking, and Wealth Management. The company announced plans to close about 1,000 branches over the next 2-3 years, reducing its branch network from 6,000 to about 5,000 by the end of 2020.
Citigroup Inc (NYSE: C) is the fourth largest bank in the United States as well as the largest credit card issuer in the world with approximately $500 billion in annual purchase sales. In 2017, CitiMortgage originated over $13 billion in new loans. Citi's Institutional Clients Group provides comprehensive range of corporate and investment banking services to companies, institutions and governments in more than 100 countries.
U.S. Bank is the fifth largest bank in America with over 3,050 branches in 25 states and 4,700 ATMs mainly in the Midwestern United States. The company employs over 73,000 staff and is headquartered in Minneapolis, Minnesota. As of March 31, 2019, it reported $475.8 billion in total assets, $348.1 billion in total deposits and $287.7 billion in total loans. The net income was $1.7 billion in the first quarter of 2019.